I'm just testing out a feature I've noticed in my brand new install of Office 2007 which lets you use Word as a blogging client. This post has no real point, it's just seeing how bad the code Office spits out could possibly be.
Here's a picture of a penguin: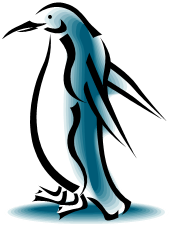 So far, I've noticed that this doesn't support the new tagging system in WordPress 2.3 – which I only actually enabled this afternoon, so it's not actually quite as useless as I previously thought. Anyway, this is rapidly losing its novelty.
I'm also not entirely sure why I'd use Office as a blogging client… Oh well, it was only $75